Projector is a type of output device that projects an image on a white screen or a wall. These are display devices and optical equipment that can be used to project video, slides, and images onto a screen. It can be a substitute to a monitor or television for displaying videos or images to a large group of people. You can avail outdoor projector rental at an affordable cost for a wide variety of uses.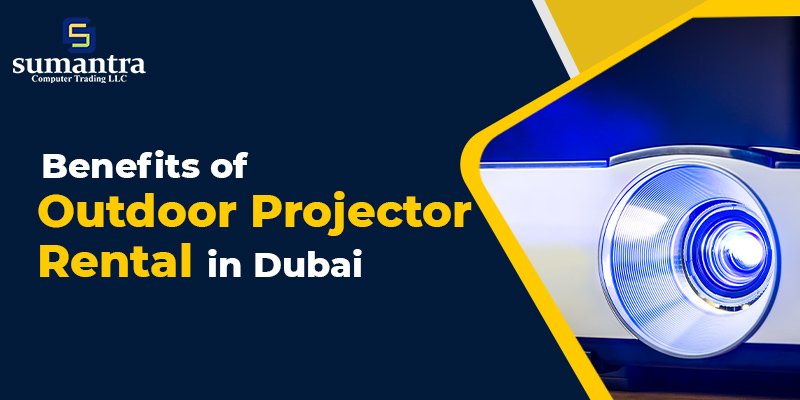 In the current times, most people are familiar with digital video projectors that double as home theater movie screens for Blu-Ray or DVD releases. You can certainly connect these video projectors to your TV or computer to mirror its display. Thus, you will have two screens to work with. Also, you can directly connect your Wi-Fi or your cable/satellite box to your projector to turn it into your TV which can be used for presentation and educational purposes.
As far as the uses of projector rental in daily life are concerned, they depend on the kind of projector you have. There are times when the type of projector actually assists in helping you figure out what they are being used for while there are other projector types that can be utilized for numerous tasks.
Few Types of Projectors
Generally people are familiar with overhead projectors that project the contents of see-through laminates. This type of projector is usually used in classrooms, conferences, churches, and business meetings. There are slide projectors, another kind of projector that is capable of blowing up full-color picture slides on a projector's screen. They are mostly associated with vacation photos and business presentations.
HD projector is used for various Office Meetings, Presentations, watching Movies and Training Purposes. This type of projector provides HD quality graphics. It projects a crisp and bright picture on the screen.
Short-Throw projectors are the type of projectors widely used in small rooms and micro meetings. This is because they require half the projection distance than traditional projectors. Such projectors can be kept as close as one foot from the screen.
Why opt for Projector Screen Rental Dubai?
Portable: One of the best features of projector is that it is quite portable. It can be easily carried, comes in different sizes and can be used on any white surface.
Connectivity: Wireless projectors are widely used due to excellent connectivity. They can seamlessly work on wifi and bluetooth.
Usability: Projectors have a number of usability. It can be used to watch movies, matches, for educational purposes, etc.
Customizable Screen Size: Projector Rental can easily display on any surface and you can adjust the surface size.
If you choose to go for outdoor screen rental in Dubai, you can save a lot of money on maintenance, repair etc. Plus, you can avail them at cost-effective rates. At the same time, the rental company will help you with the projector set up and installation. So, you do not have to worry to get it installed.
In case you are planning to rent a projector in Dubai, you may look for some of the best equipment rental companies such as Sumantra Computer Trading. It offers a wide range of projectors for you to choose from, for trade shows, training programs, conferences, seminars, business presentations, and so on. You can hire top of the line projector rental Dubai at the most affordable rates.
The team of experts at Sumantra will help in setting the projector up in your venue and you can also customize an audiovisual and IT package depending upon your specific requirement.
So, if you are in need of projectors, do not think much and get in touch with Sumantra Computer Trading for availing outdoor projector rental of your choice.