MacBook is becoming a must-have for traveling business professionals. With the help of the Macbook, it has become quite easy to keep a record of different business requisites. Plus, it has a range of many other crucial benefits. You can opt for MacBook from well-known MacBook rental services.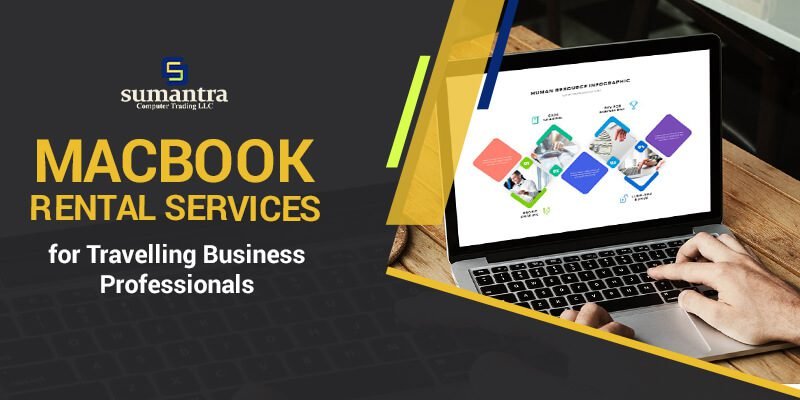 Let's check out some of the benefits of MacBook Rentals:-
You cannot find a better travel companion than Apple's MacBook. And, MacBook Air is Apple's thinnest, lightest, and most portable laptop to date. It can be easily carried in a briefcase or suitcase. MacBook Air rentals are an excellent choice for on-the-go business professionals. Particularly, if one is looking for a device that is lightweight and powerful.
Apple's MacBook Air is composed of the latest generation Intel Core i5 and i7 processors. These features allow for faster processing performance. It may be up to 2.5x the previous generation. Additionally, MacBook Air also features Intel's HD Graphics 3,000 processor. This certainly offers a much more improved video playback experience.
Other than the interesting internal features, MacBook also has great external features. This includes a multitouch trackpad that identifies unique gestures along with a backlit keyboard. And, all-flash storage, a long-lasting battery and a webcam.
Thus, MacBook Air rentals enable you to have all the convenience and technology of a MacBook without having to spend too much. Further, renting allows you to use a MacBook as long as you need it and then return according to your choice.
We have established the multiple benefits of renting a Macbook. Now, the question arises where can we rent MacBook from? Well, there are various MacBook rental services from where you can rent MacBook in good condition. For example, Sumantra Trading Computer LLC.
Why rent MacBook from Sumantra?
They have different models for you to choose from and you can rent the one that fits your requirement. You have the option of choosing from a range of operating systems. This includes Mac OS X Snow Leopard and OS X Mountain Lion. Other examples are OS X Yosemite, OS X El Capitan.
They offer MacBooks ranging from 13 to 17 inches. And, variants from Air to Pro that will help you organize your projects well.
They make sure that the process to rent a MacBook and its delivery is hassle-free. At Sumantra, they strive to ensure that their equipment is such that you can focus on business projects without worrying about anything else.
Summing up:-
We all know that MacBook is one of the most excellent choices you could make when it comes to renting out a laptop. These computers are superbly designed with the latest and sleek features. It can carry out functions that make them a pleasure to use. Therefore, one of the major reasons why people prefer a MacBook is the fact that these are efficient machines. However, since these are expensive to purchase, therefore, it is better to rent from reputed MacBook Rental Services.
Sumantra offers a variety of MacBook on rent. It also provides various other types of equipment for rent. They make sure to offer you the latest and updated versions of devices only. They will help you with respect to any repair of the devices. So, you need not stress about the repair. The best part is that you can rent MacBook at pocket-friendly prices.
So, if you wish to rent a MacBook and ease out your business-related works, you may get in touch with Sumantra.