A business class printer is one of the most essential components of a successful business. It is a vital device that is convenient and functional in our day-to-day routine at an office. It makes the tedious task of creating copies easy and quick. Besides, transferring information to a paper becomes effortless. It plays a significant role in the everyday operations. Whether you are an emerging entrepreneur or a prestigious industrialist, you have realized that a printer is a necessary tool of technology that is important for several critical business processes like documentation, creating hard copies, scanning, and more. If office printers were not invented, these tasks would have been redundant that can impact the productivity and efficiency of the staff. If you are an ambitious entrepreneur, there is no way you can risk several man hours and significant resources to perform these tasks.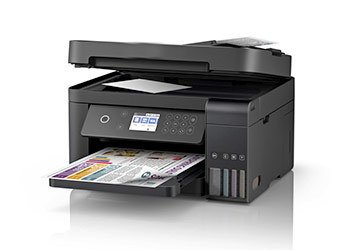 Office printers are extremely essential for the smooth and hassle-free functioning of the business, but it is sadly a very expensive gadget. Purchasing several printers for your office can create a hole in your pocket and impact the capital flow. The good news is that you don't need to necessarily purchase printers. Instead, you can acquire avant-garde machines to achieve several tasks and goals of your business by simply renting or leasing it out.
Corporate printers are costly. Therefore, many businesses and entrepreneurs prefer renting it out than purchasing it. Printer lease in Dubai is an affordable option for your business. Here is why you must consider this choice.
Obsolescence is Not a Problem: The major problem with technology is that it gets outdated quickly. When you choose

printer rentals in Abu Dhabi

or other parts of the world, this will not be a problem anymore. For businesses that rely on sophisticated printer technology, staying updated is imperative. Leasing out a printer is a great solution to such business houses. It helps them stay ahead always. Buying and purchasing every new model may not be possible. Therefore, leasing out office photocopier, industrial printers, or high-class printers are more economical than purchasing it.

Economical Option: Many a time, businesses have limited resources and it may not be viable for them to use it on such expenses. Hence,

printer rentals of Abu Dhabi

are a great solution to reduce the financial burden. These rental services provide the latest technology at competitive prices.

Convenient Option: Leasing is a convenient option in many ways.

Printer rentals of Dubai

and other places offer flexible and customized payment options based on businesses' requirement. At the same time, they are equipped with skilled technicians who are experts in their field. They provide end-to-end services and hassle-free experience. From installation to technical support, they are just a call away. In addition, they are quick to respond to technical errors and can help you with any unexpected technological glitches. When leasing out a printer from a reliable partner you can expect high-quality machines with top-class services.
Furthermore, renting out a photocopier is a great solution because it eradicates the need for maintenance and upkeep. It allows the staff to focus on the primary mission of the business and achieve the main goals. In addition, since rented printer and copier are not a depreciating asset owned by your company, it is beneficial for tax reduction.
Before making the final decision for renting or leasing a photocopier, make sure you thoroughly go through the SLA (Service-Level Agreement), and terms and conditions. Never forget to ask for a demonstration of the printer models that interests you. This will help you pick the best machine based on your requirement.