With the rise of business technology, businesses have benefited in many ways. Latest technology helps them achieve their occupational and professional goals more efficiently. There is a new and improved technology evolving every day. This is why the businesses need to be ready for it and it is not possible without a reliable IT support. No matter what your company size is, small or big, professional IT support is important in order to survive in the business world.
A good IT support can do a lot more than you can imagine. It can help you keep up with the competition and stay ahead of your rivals. Along with that, it helps you increase your efficiency and productivity enormously. And it helps you achieve your business goals. Here are a few top reasons why your business needs IT Support in Dubai or other parts of the world.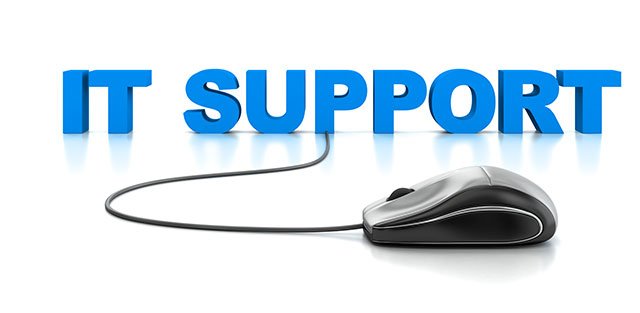 Money Saver and Increases Revenue: IT Support can cost you good money. Nonetheless, it is a must—investment if you want to increase your profits and save money in the future. Whether you are a manufacturer, a trader, a merchandiser or anything at all, technology is important and only a trained professional can help you understand what the right place is to invest and increase your profits. With his adept knowledge, you don't have to be worried about being cheated when buying expensive software. Also, glitches are common in everyday functioning, therefore these IT professionals can save a lot of money on expensive repair work.
Ensures security and safety: An IT professional's basic concern is to protect the sensitive data of the company. With the help of updated backup systems and state-of-the-art cybersecurity software, they will ensure that company data and information is secure. It can protect your company from any kind of cyber attack and hacking attempts. At the same time, if there is a threat of loss of data, it can prevent such havoc. Additionally, an IT support department will deploy just the right technology to safeguard your systems and maintain and improve the networks and servers.
Increases Productivity and output: Not everyone in your office is going to be technically sound. Therefore, to deal with such issues, good technical support is essential. When employees do not have to worry about the technicalities, their efficiency and productivity increase massively. These professionals are also committed to improving the hardware and software we are using. This can ensure better productivity and faster achievement of company goals.
Apart from this, IT support can help you understand the technological requirements of your company and what is needed to make your business reach goals faster. They can introduce newer and cutting-edge technology to maximize the company's potential.
Truth be told, advanced technology can improve employees' motivation and efficiency. But if the employees have to struggle with outdated technology, it can impact their performance poorly. IT support helps the employees focus on their duties and not on fixing IT issues. If you don't have a technical team, you can hire the services of Sumantra, an IT support company in Dubai.