What are ultrabooks? They are sophisticated gadgets which are ultra-slim and light, but it is not only about acquiring and using them as a status symbol. Those slim and sleek looks also have some serious power so they not only cater to the aesthetic goals, but they are creative powerful workhorses. Also, when you are carrying laptops around, you would rather choose something that is thin and light. The best are the ones that tick all the right boxes, right from its affordability, portability, features, and looks.  But is it possible to get one without spending a lot of money? Yes, it is if you rent the super-thin rental laptop in Dubai.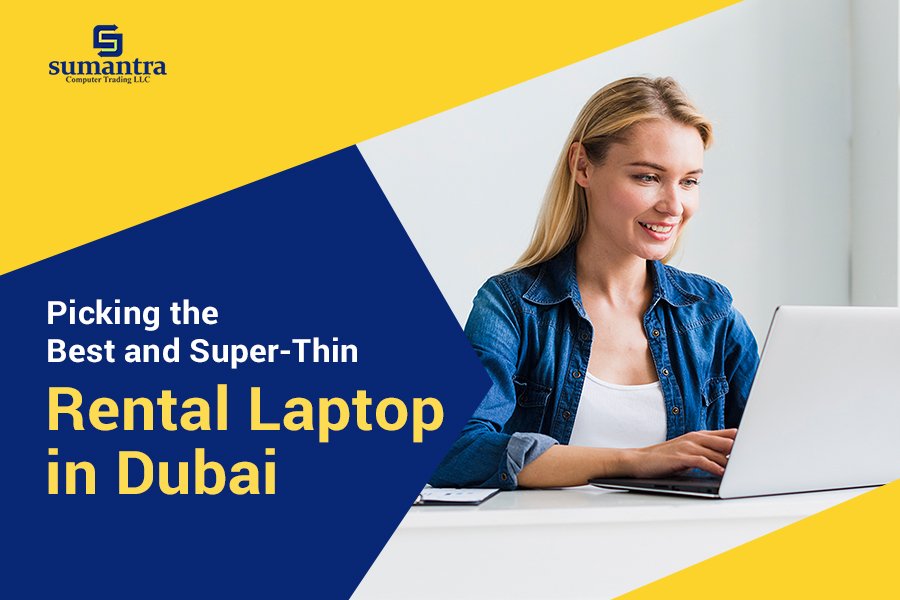 Dell XPS 13 – Whenever you think of some of the best ultrabooks or laptop rental in Dubai in the market the name of the Dell XPS 13 pops up right there on your screen. It has a great HD webcam and the display of Infinity Edge works out fine. This year the battery life has seen a massive improvement.  There have been some other great internals and make it a superb laptop.
HP Spectre x360 – When it comes to thin laptops the HP Spectre *360 takes the cake. It was crowned the thinnest laptop in October. It's thin and trendy and works as a convertible; you can also flip and use it as a tablet if you want to catch up with your favorite shows. It has thin bezels, it gives and a widescreen experience and so watching can be enjoyable. It has 16 GB RAM, Almost 15 hours battery life, a 4K display, 256 GB or 512 GB SSD and Intel Core i5 or i7.
Apple's MacBook – It is known as the czar of all thin laptops. It is known for its sleek designs. MacBooks are always specials and if you want to get hold one and want it at a reasonable price ensure you go for the rented ones as it offers amazing features.
Acer SWIFT 7 – Acer Swift is on its way to becoming the thinnest laptops in the world. Its storage capacity is around 256 GB/. It has 8 GB RAM and Intel Core i5-7Y54 a 13.3 inch HD Screen Display. And a full 9-hour battery.
Lenovo Yoga Book – The last but not the least name to jostle for primacy in this thin laptop list is a 2-in-1 Lenovo Yoga Book with  Intel Atom x5-Z8550 Processor. It is a laptop and a tablet and it has 4 GB RAM, with a drawing Pad and a Halo keyboard with a battery life of 13 hours.  You can extend it with a micro SD card slot.
If storage is your concern, it can be expanded to some extent with the help of a micro SD card. The Halo keyboard is an interesting new addition. You can quickly transform the Halo keyboard into typing mode as per need. If you switch it into a drawing keyboard and tap on to your creative imagination. Most off the thin rental laptop of the world entice modern customers with eclectic choices.  So, among all the thin laptops which is the smartest of them all? Well, probably HP Spectre will win the race for the time being. It's unique, thin and smart, all the qualities you may be looking for in the thin laptop segment.
You can select the best out of rental laptops at Sumantra Computer Trading and choose from a plethora of thin computer models model if you want it, we have the right model for you, so browse and rent.