Network cabling service is a very important topic as bad cabling usually leads to a number of problems, such as a slow network and downtime.
A slow network can drastically hamper business making it less productive, and staff has to put up a good work against in the system to conduct the jobs. The right expertise and support can make the mechanism of the network cabling fairly easy.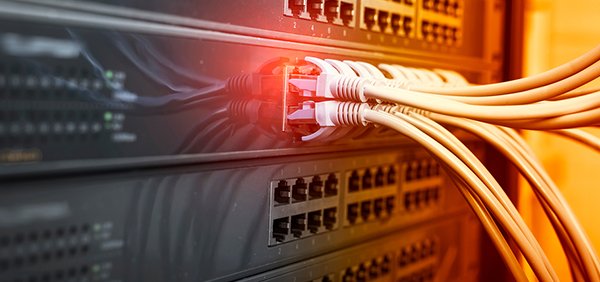 Since network cabling service are an important part of your business you must pay attention to some of the key aspects of its business. You can follow some of the best practices to minimize problems in this area.
While the brilliant networking strength benefits of small scale business, it may fuel certain disasters too if good care is not taken right at the onset. Take a cue from these five suggestions when you want to open a brand new network for your business.
5 Key Ways to Establish Your Network
Focus on the purpose of your network
Think, focus and implement, not many small businesses are willing to pay ample attention right at the onset. They have to find out the main goal of their network. Do computers get local access or looks for access remotely? Will the applications and data shared from the perspective of a central repository or distributed amongst the various desktops. You have to understand the goal of your network and it will help you vie for a better position for settle for the components and set up the right connectivity specifically catering towards your network needs.
Fix up a budget
A well-planned out budget helps to plug those loopholes in your plan and help in better implementation, otherwise, it may lead to a number of problems in the near future.  You may end up spending on a lot of networking hardware such as switches,  firewalls, routers,  Wi-Fi hot spots, and cabling, the works and you may also spend a lot on the wrong kind of cabling, and firewalls and the incorrect hardware which may not cater to the current infrastructure. You also don't want to end up with money shortages, do you? Small scale businesses have to shell a lot of money before they select the right kind of hardware and then they purchase and install the same. The point is it is not helpful to buy just the best backup system in the market, especially if you haven't the required money to install the network and maintain the same.
Provide Security
Individuals need to realize the importance of security right at the onset, especially in the context of networking in small-scale businesses. You need the right software to block the malicious stuff from your network, such as malware & spam from impacting your network. Ensure you keep all the operating system software and user applications patched & updated. Ensure you have the right passwords for all the file-shares, accounts & encrypted data. Also, remember to keep key systems secured in locked server rooms.
Train right
Training comes with good security, as the staff needs proper training so as to understand the right way to use the network so that it is not compromised. Employees must get proper instructions to ensure that there is proper usage of the networking resources of the company to prevent malware from affecting the networking system.
The right path to Maintenance
One must maintain proper computer networks for proper operation. It may turn out to be a full-time affair and business owners of small businesses don't have the required resources such as money, time and do not have the paraphernalia to conduct its proper operation.  It always makes good sense for small scale businesses to get the required proper network support from a reliable professional networking system consultant, the one you can place trust upon.
You can leave your network cabling service challenges to us, yes, we at Sumantra can help you set up your network and keeps it running. We are known for our network cabling services in Dubai and help companies to design, install and maintain network support of small-scale businesses. Contact us today!