Laptops are of the most commonly used technological innovation. It has evolved drastically and emerged to become a necessity. Big or small, all sizes of businesses use it for everyday functioning and achieving business goals. Whether you are just starting your business journey or you have become the leader of the industry, you know that laptops are critical to the smooth operation of your company. Unfortunately, it is an expensive item and truth is you cannot escape the cost of computer devices. Purchasing a laptop in bulk can create a cash crunch or limit the cash flow.
Due to these obstacles, businesses are opting for laptop rental in Dubai and other parts of the world. Entrepreneurs have realized that this is the best way to reduce the cost of investment and utilize the money for the growth of the business. In order to keep the cash flow steady and working capital strong, businesses are partnering with laptop rental services. These companies are committed to providing the best and the latest technology in affordable prices. This is a great option to keep the money in check and make the best of the available funds on core activities of the company and lead them to achieve business goals.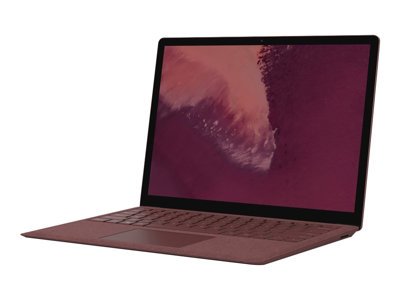 Laptop rentals in Dubai and other places are boosting business growth and leading them to their glorious future in many ways.
Saves money: The primary reason why laptop rentals are beneficial for business and their growth is because of the amount of money they can help you save. Renting laptops is much more economical than buying them. It reduces an enormous amount of expenditure and cost of investment. It is wiser than investing a huge amount of money in something that will depreciate in value after a few years of usage.
Latest technology: Another reason why laptop rentals in Dubai are becoming increasingly popular is because of the technology they provide. These companies are equipped with the latest and the best in the market. So, you do not have to worry about your machine becoming obsolete. Instead, it allows you to use the latest in the market at an affordable price.
Stay ahead of your competition: Technology plays a huge role in the growth of the business. You can upgrade your machine every time a new model arrives in the market. So, with the help of advanced technologies, you can stay ahead of your competition without overspending. It is impossible to buy every new model in the market. But laptop rentals in Abu Dhabi allow you to stay updated with the technology.
Convenient option: Laptop rentals are a convenient option because it allows you to change your laptop to desktop or vice versa at your convenience. While some people like to work on desktops, others find laptops easy to handle. With laptop rentals, you do not have to worry about your employees changing preferences. You can make a request with your partner and chances your machine to what feels more comfortable.
24/7 technical support: Laptops are complex machines. Therefore, these rental companies are committed to providing their clients with end-to-end solutions. From installation, customization, and technical glitches, they are available to their customers. Most of them believe in customer satisfaction and that is exactly what they believe in delivery. Any malfunctions or technical breakdown, you can freely call your rental partner and get a prompt solution.
Finally, you can expect some tax benefits by hiring laptops for your business. It is a great way to reduce tax payments and save more money. Investment on rented laptops is eligible for the tax deduction on taxable income. Therefore, businesses feel it is a better option than investing in purchasing new pieces.
Laptop rentals are a great way to boost your company growth. However, it is important that you research before you decide to close the deal. Investigate the laptop rental services and the equipment you are hiring from them for the best experience.