Printers and copiers are important equipment for any office. It is one of the most frequently used devices in the office for everyday purposes. With a huge amount of documentation and paperwork, the copier is more than a necessity these days. It does more than simply making copies. Its multi-function properties that include printing, scanning, faxing and more makes it ideal to handle work overflow for most of the businesses.
Despite its usefulness and popularity, printers can be a costly expenditure. More often than not, business owners are forced to buy more than just one printer. This is essential for the smooth functioning of the office and accomplishing daily goals. Over the years, printers have evolved and become a very efficient tool of technology that makes our life easier. However, its expensive pricing makes it a problem for many business owners and impact their cash flow. This is why, many enterprises, big or small, are relying on companies that allow them to lease a printer in reasonable price for their corporate needs. Yes, you heard that right! You can now lease a printer at an affordable price without burning a hole in your pocket. You don't necessarily have to purchase the machine. You can acquire the latest and the best of printers lease in Dubai in affordable price. These lease partners provide flexible payment options depending on your printer needs. Meanwhile, you don't need to worry about the technical part. The skilled professionals and technically-sound staff make installation and technical support easy.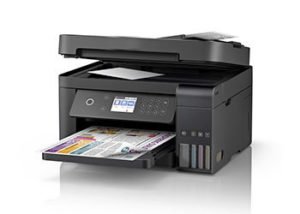 However, there are a few things you must keep in mind before leasing a printer for your office.
Determine your needs:

It is important to understand that lease is not rental. Lease if a long-term commitment, while rental is a monthly payment or shorter period of time. Therefore, take a look at your usage before you sign a long-term contract with the leasing partner. You must consider whether you will have multiple people using it on a daily basis or not. What will be the rate of wear and tear? How many times a year do you need servicing? Will there be a need for repair work or not? All of this will help you make the best decision for your organization and save you money, which is the prime reason why you opted to lease a printer instead of buying one.

Consider the budget:

Your main purpose for hiring a printer is to save your cash flow. Therefore, it is important to determine whether leasing a printer will be more economical than buying one. You must be able to assess the needs of your business and your budget. It is important to make the decision that is monetarily feasible in the long run.

Read through the agreement:

It's important to read through the contract and make sure it is in line with your needs of the equipment. Or else you will end up paying more than what you should.

Tax Benefits:

It is important to know that you can get some tax benefit from leasing a printer. This is because lease payment is deductible from tac and this can further help you in saving money. Meanwhile, a purchased item will get you no benefits as its cost will depreciate as time passes by.
If you are considering leasing a printer, consider the above-mentioned points and make the best possible decision for your office.