The laptop is an integral part of our lives and when it comes to entrepreneurs they simply cannot imagine a life without laptops. But it is always not possible to buy computers in bulk, it is way too expensive for comfort. So, laptop rental services in Dubai is specifically apt for business people and corporate offices in UAE as it helps to meet all technical requirements.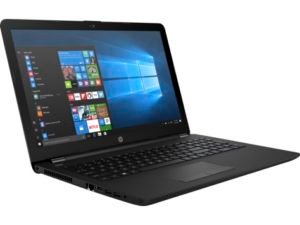 Whether you need it for the daily requirement, weekly or monthly need, the Laptop Rental Abu Dhabi strives hard to meet up with both short term and long term needs with ease. Sumantra Computer Trading provides laptop rental services in Dubai and helps laptops of various models and brands available to different customers. They boast of a wide range of suppliers such as Compaq, Dell, Apple Mac and so on.
What are the Benefits of Renting Different Laptops?
Most computers come with advanced technology at a high rate. It is not always possible for every individual or company to buy an advanced laptop in every instance, replacing the old model. The best way to avoid extra expenses is to rent a laptop. That's not all, there are other benefits of renting laptops.
The first advantage of renting laptops is you get laptops with the latest technology, whereas when you buy laptops they may get obsolete tomorrow. It especially holds true for professionals who work in exalted position and require advanced technology to up their productivity and meet all their current business goals.
It is true that renting is always more affordable and you cannot always buy new laptops trying to play catch up with constant technological innovations. Large companies often face this kind of predicament as they have to buy laptops in large numbers. So, in such situations renting laptops is the best and only choice.
Staying updated is the rule of the game. The only way you can do that is by providing the latest software and hardware without spending huge amounts of money. All you need to do is pay the rental fees for the laptop. And yes, you can upgrade to a better version whenever you want.
Change your laptop according to your whim and fancy. Some professional prefer a desktop instead of a laptop for better performance. So, sometimes you can rent a desktop and sometimes you can hire a laptop, as per your changing requirement.
The above-mentioned points can help you zero in on hiring a laptop than buying a laptop and on top of that, you can also stay abreast of the latest technology. This way you avoid creating a major dent in your pockets. And as they say, money saved is money earned and this holds special importance for large companies. You get laptops in good working condition with the instant technical support, what else you need? This will definitely cater to your every IT requirement. Whether it is laptop rental services in Dubai or laptop repair in Dubai, your search ends at Sumantra Computer Trading. Contact them and avail their incredible range of services.