At least once in our lifetime, we all have to go through the most dreaded situation—getting the crashed laptop fixed. In today's time and age, laptops, and computers are essential tools to our day-to-day functioning. A lot of our tasks are dependent on it and our life comes to a standstill when the unexpected happens. Undoubtedly, it is an expensive gadget that might have a lot of personal or business-related confidential information in it. Since it is a very vital machine, it is important to ensure the safety of the equipment and the data stored in it. Before you send the laptop for repair, you must take some precaution and remember a few points. This will ensure that your system is protected, no one has easy access to sensitive information, and the critical content is not lost.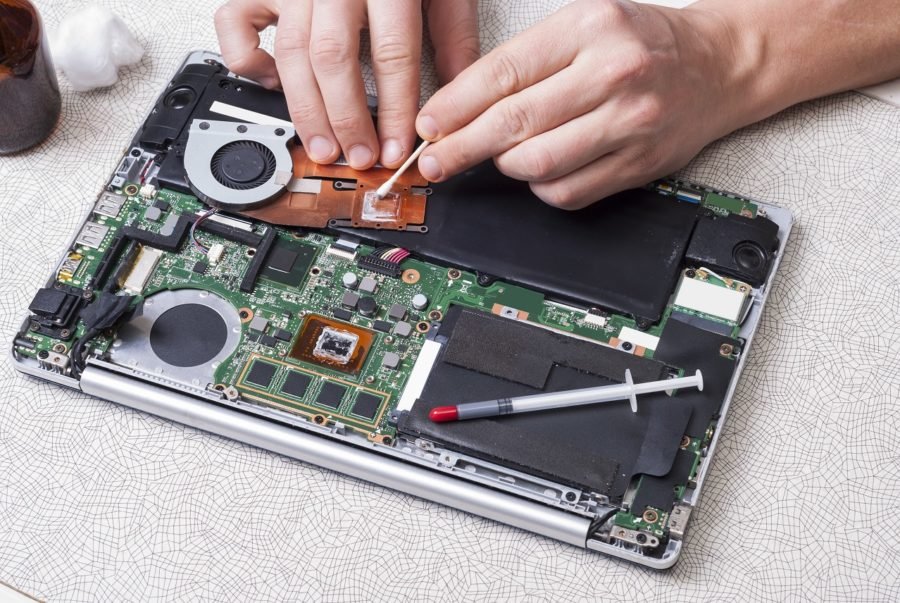 Whether it's your personal laptop or work laptop, it will certainly have information that you do not want to lose or get misused. So before just hiring a laptop repair technician or sending it to a repair service, here are a few things to do.
Get to know your laptop repair service partner:

You can't just hire anyone to repair your laptop. Considering how vital this machine is, you must get to know the technician and the service partner before handing over the machine. Get to know the experience and qualification of the technician. As for the company, read up their reviews or speak to people who have hired their services before. This way you will know how credible they are and what to expect when you approach them for fixing your gadget.

Determine the cost:

One of the most important points to consider before giving away your laptop for repairing. It is important to learn whether the repair cost is more economical than the purchase cost of a new laptop. Also, make sure the service partner does not charge you by an hour. You cannot rely on a company that asks for advance or charge hourly price. Most of the reputable laptop repair in Dubai and other parts of the world charge according to the type of job.

Backup all the data:

Never forget to backup all your data and files. Even if the technician promises you that the information stored in your machine remains to save, it is better to be extra cautious and create a copy in an external hard drive. Either you can make use of cloud technology, use a free backup software or store it in external hard disk.

Delete the sensitive files and data:

The technician does not need to know or have the access to the information you save in your system. After backing up all your data, make sure photos, videos and other content is erased permanently.

Password protect the information:

In case, you cannot remove or delete some sensitive files and data, make sure to password-protect them. Using file encryption software, encrypt and lock such files and folders.

Get rid of banking information and software:

In the age of internet banking, we have all our banking details stored on our computers. Never give away your laptop away, before deleting all the banking details.

Clear Browser History:

The technician has got nothing to do with your browsing history. Get rid of it by clearing all the browsing history. Before you do that, take a backup of all browser passwords. You can even uninstall the browsers to ensure safety.

Remove extras:

We all love to accessorize or use some add-ons with our machines. So, before handing it over, remember to remove any extra accessories, like laptop cover or keypad, and add-ons like an external keyboard, mouse etc. The technician only needs the laptop to repair, all these things are of no use to him. This is to ensure the safety of your equipment and its accessories.
Implementing these points will prepare you to part ways from your laptop and ensure the safety of the equipment. There is no way you can risk the information if it is your office or personal laptop. Therefore, it is advisable to be extra cautious with the gadget before sending it away. Contact us at info@sumantra.ae, if you are looking for a trusted partner for a laptop repair in Bur Dubai or other parts of the city.