Laptops are vital to our day-to-day functioning. Its cutting-edge technology makes many tasks easier and effective. Whether you are a housewife, a business entrepreneur, a student, a professional, or a teacher, you know it is no more a luxury but an essential tool. With the help of numerous software, it can take your business to its highest glory, help you create an impressive project, contribute to achieving your sales target, and increase the productivity of your business. There is so much one can do with a laptop and the innumerable features it has to offer. However, it is an expensive gadget, but you don't need to own it to experience its goodness. You heard it right, you can fulfill all your needs by simply hiring a trusted laptop rental service.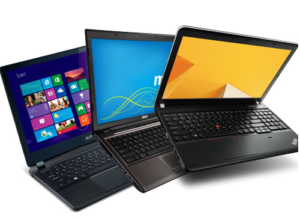 If you need a laptop for a short-term project, an upcoming conference, a convention, or a trade fair, it is easier and more cost effective to rent it than buying it. Implement the following tips to make your laptop rental experience worthwhile and smooth.
Determine the laptop needs: The first and the foremost thing you must do is determine your needs before renting a laptop. Depending on your goal, the kind of technology you require, what kind of graphics it must support and the time period you need to rent it for. Once you know what you want, renting a laptop will not be a problem.

Choose a rental company: Since the laptop will play an important role during the event, it is important to find yourself a trusted

laptop rental

partner. Whether you are looking for a

laptop rental in Dubai

or other parts of Dubai, get online and check the reviews of the company. Consulting the reviews and customer feedback will help you establish the credibility and reputation of the company. Since you don't want to risk the experience, it is important to learn more about the company you are doing business with.

Examine the systems: Before making your decision, it is recommended to examine the system thoroughly. It is important to determine whether the machine is reliable or not. Good news is that most of the

laptop rental

companies offer the newest technology to their customers. They are updated with what's hot and new and will provide the same to maintain their customer base.

Ensure the laptop has what you need: There are innumerable apps and software to choose from. Hence, you must make sure that the laptop comes with the software that is essential to your assignment. If not, you can request your partner to install the programs you might need during the event.

Prices: One of the major reasons you have opted for a

laptop rental

is to save the money. Therefore, reasonable rental rates might seem attractive, but it is important to determine whether it is value for money or not. Most of the

laptop rental in Abu Dhabi

and other parts of the world offer their services at competitive prices, but ensure you are making a safe investment or not.

Flexible plans:

Laptop rentals

offer flexible plans to their customers. Whether you need it for a week, a month or a year, figure out how much you want to invest in it. Small term plans work best for clients who do not want to make a big investment.

Read the terms and conditions properly: Finally, when you are convinced to do a business with the chosen laptop rental partner, make sure to read the policy, terms, and conditions thoroughly. Also, make sure that the documentation and required items are fulfilled and the company is delivering the services they guaranteed.
With these few tips, you can make your laptop rental experience hassle free and your event a success.