A printer is one of the most vital parts of a business and its employees' daily schedule. It performs numerous functions that will be difficult if we did not have a printer. Imagine, transferring information to paper without a printer. And then imagine, creating 1000 copies of a document before a conference. However, it plays a key role in the success of a business. Tools of technology make our life easier and work more efficient, but it comes with a cost. Do you own an ambitious business in Dubai? Do you care about your employees and want to reduce their burden of redundant work? Then printer rental services in Dubai is the solution to your problem.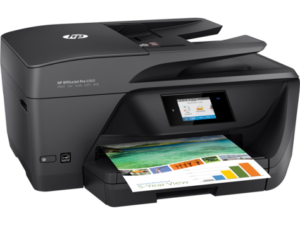 A state-of-the-art printer is all you need. An updated machine can help your employees achieve their goals in a short period of time. When given the right tools, they are highly likely to be efficient in their work and excel at their tasks. You don't need to necessarily own a high-quality printer. Another option is printer rental in Abu Dhabi and other parts of Dubai from where you can rent or lease a printer of your choice for corporate needs. You don't need to burn a hole in your pocket, renting out is an affordable option for you. Here are a few benefits provided by printer rental services in Dubai.
Affordable option:

Technology is expensive. The latest printer may require a huge capital that can cause a dent in your cash flow, impacting your business. Hence, for short-term projects renting a printer will be a more cost-effective option and it can save your business a lot of money.

Acquire the latest technology:

The problem with technology is that it becomes outdated very quickly. With constantly evolving technology, it's difficult to be at par with it. The latest printer will be more efficient than an old one. At the same time, it is not practical to buy an updated printer every time. Therefore, renting a printer is the best option as these rental services provide updated machines at a very competitive price. You can even lease a printer for a certain period of time and as soon as the lease expires, sign up a new one for the latest printer.

Flexible payment options:

Most of these printer rental services in Dubai offer flexible payment options that will suit your business needs. However, be careful with their terms and conditions before signing up the documentation.

Easy Installation and technical support:

The professionals at rental services are committed to providing end-to-end services and customer satisfaction. The skilled and knowledgeable staff will not only help you choose the right machine for your business but also help in installing it. Also, they are efficient in providing tech support and responsive to any technological glitches. Sumantra, a printer rental service in Dubai, takes pride in providing their customers with premium quality machines and excellent customer support.
Besides the aforementioned benefits, renting a printer is a good idea for corporate needs because you can avoid maintenance needs and focus on the prime goal of your business. Also, printer lease in Dubai is tax efficient as it is not a depreciating asset owned by your company.
If you are planning to rent or lease a printer or copier for your business, make sure to carefully read the policies of printer rental services in Dubai. Also, ask for a demonstration of the machines before you rent or lease it.