Touchscreen technology has quickly won popularity and taken the world by storm. It enables intuitive interaction between the user and the device and among the users. This technology has changed the way we perceive information and interact with each other. One of the greatest benefits of touchscreen technology is effective communication. It is a trend that is increasingly becoming popular and is a great event staging solution. LED touch screens in Dubai and other parts of the world are used for all kinds of events to have a greater impact on the targeted audience. The cutting-edge technology creates impeccable, memorable events conveying the intended message and vision in its best spirit. LED touch screens have the power to transform a simple event into an experience and make it magical for the guests. However, when it comes to buying this technology can be expensive. Hence, renting it can help you achieve your goal.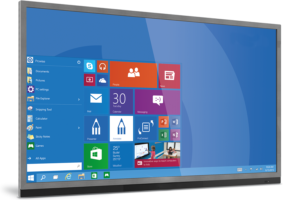 How LED Touch Screen Rental in Dubai Contribute to Success of the Event
Enhanced Audience Engagement:
Touch is a sense and you can use it to make your event more exciting and engaging. With LED touchscreens, the audience can experience the event than just simply listening to the speaker. They will be more engaged in the content presented to them in a way they have never before.
Effective Communication:
With touchscreens in their hands, the audience will feel more involved in the event which will facilitate elevated retention of the information. Hence, you are not only giving your audience information but also giving them a first-hand experience. You can even give a demonstration of your product, brand, website or anything that you would want your audience to familiarize with.
Enhanced interactivity:
Various apps enable the marketer and client connect during and after the event. Consumers can access more product information at just a click. Also, the customers can read the summary of the business and the details of the event.
Enhanced creativity:
As a presenter, you do not have to rely on traditional ways of presenting an event. You can use touchscreens to host the event in an innovative way. Technicians at touchscreen rental in Dubai and other places will provide technical assistance to make your event successful.
User-friendly:
Touchscreens are easy-to-use for everyone. Touch is an instinctive gesture, therefore, this technology requires no experience or special skills. It is easier to teach people about a machine on a touchscreen than on the machine they have never used before.
Self-information desk:
With the help of LED touchscreen, you don't need to be hassled for the desk jobs of providing information, registration, feedbacks etc. With touchscreen information desks, the attendees can access the information they need while you and your team can focus on other activities.
On the side note, if you are planning an event and looking for LED touch screens in Dubai, Sumantra, an IT Rental services, provides a hassle-free experience for their customers and IT solutions for their events.