Whether it's advertising, promotion or marketing of your product, or a meeting, conference, or a presentation, it must have a strong impact on the audiences or guests for the success of the event. For this, it is important to keep your audience engrossed and excited throughout the event and ensure the intended message is delivered well. For people to enjoy and remember the objectives of your event, it is important to create a lasting impact and without a quality audio-visual equipment doing so is impossible, rental LED Tv in Dubai helps you achieve just that. LED Televisions and screens are increasingly becoming popular among the event coordinators. They are an effective mode of communication with technology to create the perfect ambiance with vivid and attention-grabbing displays. A high-quality rental LED TV in Dubai and other parts of the world can help you achieve your goal and leave an impressive mark on the audience.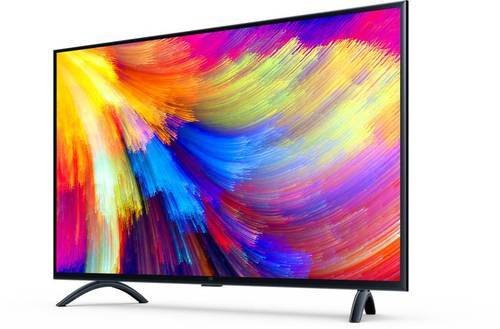 How to make your next event successful with Rental LED TV in Dubai
There are a number of models of LED Televisions to choose from. The fast-evolving technology has led to the advent of high-ended LED screens that enables outstanding quality of picture and sound when compared to traditional billboards, projector screens or even LCD screen. It gives a touch of modernization, digitalization and personalization. With the advent of Smart technology, you can control the content from anywhere and a vast number of video screen applications allows you to entertain and inform your audience as per their interests. Considering the huge number of features, there is not a single minute when things can get monotonous at the event.
Benefits of Renting LED TVs For You Event
Cost-Effective:
The fact is LED TVs are expensive. A premium quality LED TV will not be easy on your pockets and buying one for each event is not convenient. If you want to promote or advertise your product or brand, a good quality screen is imperative to create an impression. Also, it is important to reach your target audience frequently. Hence, an LED TV rental service can come to your rescue. Hiring a high-quality screen is an affordable option than buying a mediocre quality TV.
Stay updated with high-end versions:
The problem with technology is that it is constantly evolving and gets obsolete quicker. It is not possible for you to buy an upgraded LED TV screen every now and then. A competitive LED rental service will always bring the best services to their customer. They have a range of latest technology to choose from based on the requirement of your business event.
Convenience:
Doing business with a trustworthy TV rental in Dubai is convenient in many ways. A skilled technician from the company will not only provide you with an LED TV but also deliver, setup, test, demonstrate and ultimately collect the equipment while you can focus on the main goals of your event. Sumantra, LED TV rental in Dubai, takes pride in delivering excellent services and technical assistance to their customers.
Dependability:
Many outdoor LED Screens are built to withstand weather inconsistencies in order to avoid any kind of interruption during the event. Therefore, LED Screen is all you need if your event is outdoors. A LED TV rental company also provides staff that is skilled and responsive to any kind of glitches and issues.
Besides, an LED screen is used for better visibility and experience. Though choosing a suitable LED display for your event is important. Before renting an LED TV consider the scale of the event, the number of audience and amount of information you want to be delivered. Consequently, seek assistance from the rental companies to decide which LED display will ensure effective communication with your audience.