Technology and innovation are indispensable in our daily lives. The one gadget which we simply cannot do without are laptops.  Laptops are a must in schools, in offices, at homes, everywhere making work convenient and portable. Also, it is always not possible to buy laptops, especially in bulk, yes your business may need a large number of laptops but the price of the same may set you back by several lakhs. So what should you do? Well, the next best solution is renting out new laptops and look for the best laptop rental deals in your city.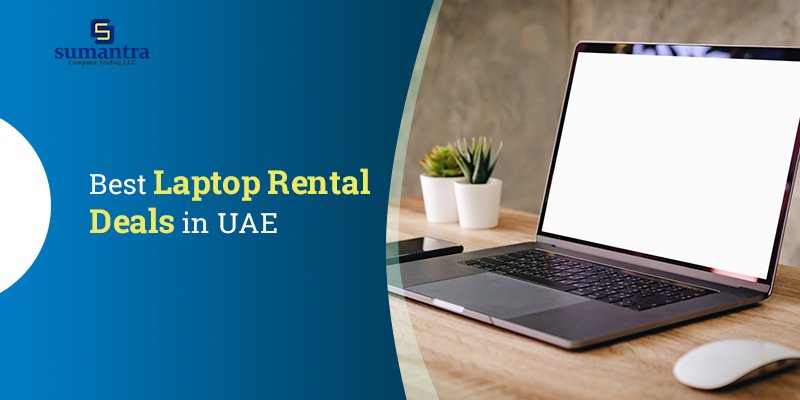 Rent a Laptop with Hi-speed Performance or Speed
When you hire laptops you require ones with high performance and speed that can handle the great number of tasks in a quick time. Rental companies offer a large number of laptops at less cost and offer myriad benefits to their clients. The rental duration is as per your requirement and convenience; you can rent for a shorter time or for a longer time.
Most laptop rental in Dubai offer the latest models on laptops such as Lenovo, Dell, MacBook, Surface Pro, and MSI gaming laptops. Laptops make businesses a simple and flexible. They are your go-to gadgets for giving conventions, conferences or presentations a professional spin. You just rent the laptops and everything else right from delivery; installation & software integration are conducted by the rental companies.  Some rental companies even provide other stuff such as additional hardware, temporary Wi-Fi, the works.
We, at Sumantra, Cater to Your Laptop Rental Requirements
When it comes to your laptop requirements, we understand your needs are varied and so is your budget. What suits an individual may not suit a company. We strive to cater to your needs right across the UAE. We also offer same-day deliveries and aim to provide laptops that are well-maintained and technically impeccable. Our inventory is chock-a-block with laptops from companies such as Apple, Lenovo, HP, Dell, and others.
Clients use laptops for various purposes such as digital sampling, word processing, PowerPoint presentations, event guest check-in, interim office setups, or conducting in-depth research for various conference attendees and executives.
 Laptop Rental for One Day, Month or Year
Many companies attend conferences in different parts of the world and for clients such as these; we can rent in large volumes and for one day, or month or a year as per the client requirement. This is the easiest way to get laptop rentals and efficiently conduct business.
Laptop rental for the convention
Laptop rental for use in conventions use or a temporary office setup is equally simple. Whether you rent laptops for a single day or to rent a laptop for a short period for a convention we deliver, install and set up the laptop infrastructure so that the convention goes on without any glitches or hurdles.
Advantages of Rental laptops at Sumantra
There are a great many advantages which you can avail of by renting out laptops. Here are a few.
It saves money
If you want to save money, then you have to choose laptop rentals, especially when you want to buy laptops for your business. Laptop rental services help get lucrative laptop rental deals at laptop rental centers. It offers updated versions that can help execute your business activities.
Expensive Repairs
If your team works on multiple laptops, then you need to shell out a substantial amount of money to keep them in a working condition. Laptop repairs can be an expensive affair and a regular nuisance. A laptop not working optimally can impact your productivity. But rental companies can help repair your laptop and won't impact your productivity in any way.
Upgrade to New Models
Do you always want to keep abreast of the latest technology?  Then an upgraded version of the laptop will surely help. Whenever you want you will be able to upgrade to advanced models every year so that you will be able to achieve your business goals in a short period. You won't be able to achieve the same if you buy the laptops as you won't be able to get upgraded technology every time, unlike laptop rentals.
With laptop rentals repairing or carrying maintenance of laptops won't be your headache. It will be entirely the responsibility of the rental company. If you haven't tried laptop rentals and checked the various laptop rental deals yet. Now is the right time to try it.