Laptop rental is considered good for both the business as well as individuals. For any company the IT equipment like laptop that is under warranty may be considered as fixed asset. And, the owner of an organization may be taxed as per local law. However, when you hire a laptop rental, the rent paid will only be an operational cost and you may get a tax benefit as per local law.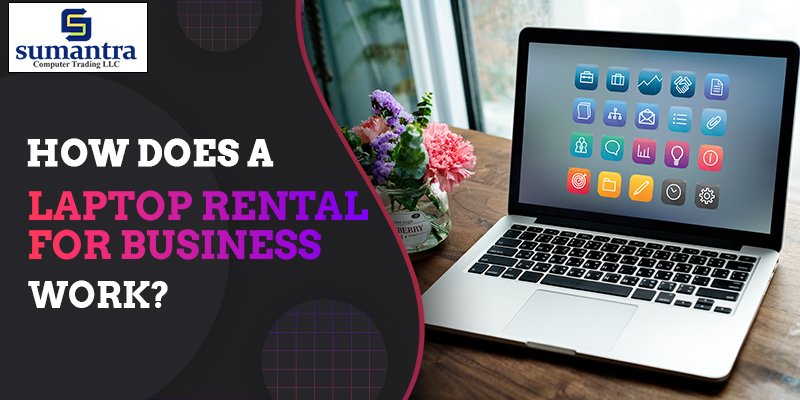 Today, most businesses would need several computers to fulfill a high priority task. And, purchasing the required number of laptops would not sound viable. This is when renting laptops becomes significant. Thus, laptop rental for business is quite beneficial. This is due to the fact that laptop rental can help yield better productivity for businesses with lesser investments made in technology.
An additional advantage of renting a laptop in Dubai is that rental services not only rent laptops but also offers repair and troubleshooting services.
Crucial benefits of laptop rental for business
Helps Save Money
Renting rather than buying multiple laptops upfront can help to conserve your working capital for day-to-day business expenses such as rent, tax, wages, payments to suppliers, and other expenses without which the business could not operate effectively without. So, availing laptops on rental can be the most lucrative option for businesses. This is because the businesses would not have to be concerned about the increase in expenditure and can effortlessly execute business processes without halt.
More Effective Budgeting
Hiring laptops for business creates a pre-determined monthly line item. This can certainly help you to budget more effectively. Being aware of your monthly expenses allows you to develop long-term plans for your business while maintaining healthy levels of cash flow for other operating expenses.
Tax Benefits
Laptop rental in Dubai over the shorter-term or a longer-term lease deal presents your business with potential tax benefits and preserving working capital. And, the full cost of rental payments can usually be deducted from taxable income. But, it is always better to contact your accountant for advice in this area.
Helps Keep Debt Levels Low
Laptop hire can help you to retain an attractive balance sheet. This can particularly be important if you are seeking to make some investment or looking for a bank loan. Instead of going for long-term debt to finance the purchase of laptops and, thus affecting the prospect of future funding, opting for laptop rental is better.
Offers Customisation and Support
Laptop rental companies will install the apps and software your business is going to need before your laptops are delivered.  Further, the rental laptops also come with the latest antivirus software to keep your information secure. Thus, by availing laptops on rent, you can completely be assured of proper customization and support.
Summing up:-
Laptops have become a necessity for most industries today. Laptops being light in weight are better than computer systems and gives your employees the freedom to work from almost anywhere. Therefore, for any business requirement, laptop rental in Dubai is an excellent choice.
For renting a laptop in Dubai, Sumantra Computer Trading is one of the most favored options. It stocks up laptops from manufacturers such as HP, Samsung, Dell, and so on. It is known to provide immediate delivery of laptops to any area across Dubai and offers excellent service and maintenance during the rental period. If in case, you would have a specific requirement of software or hardware to be installed while opting for laptop rental or laptop repair, it will consider those options and provide you with the same. The staff at Sumantra Computer Trading are trained to deliver laptops on demand and resolve any of your laptop related queries within no time. Get in touch to avail laptop on rent!